Cannabis vendor Daniel Kessel of Bud hub has been arrested by Ocean County Police and charged with several crimes.
He was charged with possession, possession with intent to distribute, distribution of marijuana, and second-degree money laundering. Police also seized marijuana, paraphernalia, his Bud hub branded Jeep, and over $400,000 in cash.
A Bud hub spokesperson said they have launched a Go Fund Me to help pay legal fees.
While Daniel Kessel was charged with drug distribution charges, they are not as serious as the second-degree money laundering charge. However, they could not go into much detail.
The vehicle was impounded only because its driver was incarcerated, and it was not an asset seizure.
Kessel initially operated the business from his home in a senior community. Neighbors complained about the traffic it generated in an otherwise quiet area.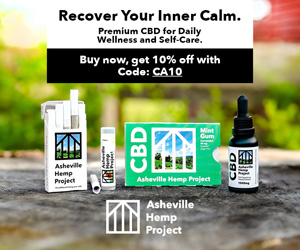 The Ocean County Prosecutor's Office Narcotics Strike Force, the Ocean Gate Police Department, the Lacey Township Detective Bureau, and the Toms River Police Department participated in the arrest.
Neither the State nor the federal government was involved.
Daniel Kessel has been held in the Ocean County Jail since last Wednesday, October 20th. Tomorrow he will be presented before a judge and might be released.
"Our attorneys, they're on it," the spokesperson said. "We are looking at the positive and hoping for the best."
They will be rallying others in front of the County Courthouse in Tom's River tomorrow.
"We are just hoping for the most positive outcome," the spokesperson said.
It was reported that Daniel Kessel is in good spirits.
Coping with Legalization Uncertainities as a Cannabis Vendor
The spokesperson noted they have been participating in local events in Ocean County and said they felt completely welcomed.
"The community clearly wanted us there," they said. "The police supported us being there."
The spokesperson said that Berkely Township has been unhospitable.
Bud hub is still gifting and still plans to apply for a license. The spokesperson noted they have support in South Tom's River.
While it was a blow the spokesperson said, "This won't stop business. This won't stop Bud hub."
"This is just a bump in our road. You learn from everything and continue and keep going," they said. "We just have to work smarter."
"If you don't fight hard for what you will believe in, then no one else will, and Dan strongly believes in medical cannabis patients having access to quality affordable cannabis," the spokesperson added.
"He's always been out there, and that's just how he is," they said. "Dan puts himself out there and allowed other companies to come up underneath and follow suit. He is not greedy. He's solely in this to help people because he himself was helped by cannabis."
Many in the cannabis community are very unhappy that Daniel Kessel has been arrested and want to show support.
"It's awesome to see support," they said.
"We would like our residents to know that we respect and acknowledges the fact that the marijuana laws have changed significantly in the past year with its structured legalization," Berkeley Township Police said in a statement. "With that being said, it is still unlawful to distribute this marijuana outside the confines of the new laws."
The referendum on the ballot last year said that cannabis sales would be legal starting January 1st, 2021.
Some cannabis vendors subsequently began selling cannabis when NJWeedman and NJ Green Direct took the initiative to start saying they were doing so legally.
The idea that a company could gift cannabis after someone buys a t-shirt or sticker is the legal loophole some are using since adults aged 21 plus are allowed to gift up to an ounce of cannabis to one another.
Kessel had been unapologetic when he first began selling as a cannabis vendor openly in the vein of Ed "NJWeedman" Forchion who has dared the police to come after him.
The catch is that NJWeedman operates in Trenton, NJ where the Democrat Mayor Reed Gusciora was formerly the prime sponsor of cannabis reform in the New Jersey legislature.
Ocean County in contrast is a conservative Republican bastion and hostile to cannabis.
But being in Trenton though did not prevent Moe Weed from being raided and pepper-sprayed earlier this year. Nonetheless, Gusciora had no problems with gifted cannabis products at an event at Trenton City Hall.
Part of the issue is that the NJ Cannabis Regulatory Commission (CRC) wants to license underground cannabis vendors and give them priority Social Equity status.
Thus, while CRC Chair Dianna Houenou said that they'll cooperate with local law enforcement, if a cannabis vendor has a felony cannabis conviction, they can receive Social Equity status. So even if a jury of 12 votes to unanimously convict him, which might be difficult, at the end he might be prioritized over large cannabis corporations in receiving a license, depending on the charges.