This Friday at Middlesex College in Edison, Cannademix will feature experts in policy, cannabis education, and sports at a free event.
It is organized by Josh Alb, a scientist, and activist who organized a march to end the War on Drugs last year. Alb wants a license in his hometown of Edison.
He organized the event to increase cannabis education and accessibility.
"We want to educate the community," Alb said. "True social equity is accessibility."
"We wanted to make this a free event for the community," he added.
Alb is eager to provide a free event for those who are unable to afford more costly educational events. Thus, the cannabis education event was designed to be friendly towards students and People of Color seeking to enter the cannabis industry.
Panels on Cannabis Education, Policy, and Sports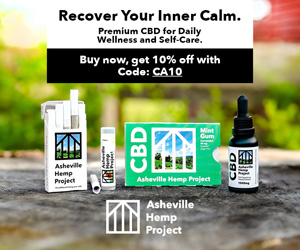 A social equity panel will feature advocates discussing their fight for restorative justice and the importance of social equity in policy. Edison Councilwoman Joyce Ship-Freeman will moderate the panel with National Director of Veterans Outreach of Minorities for Medical Marijuana (M4M) and consultant Leo Bridgewater, M4MM Outside General Counsel and attorney Jessica Gonzalez, and U.S. Cannabis Council Director of Social Equity and Inclusion Tahir Johnson.
A panel on cannabis policy will feature a discussion on understanding city and state regulations, barriers to entry and how to overcome them, and the impact of legalization.
Associate Director of Government Relations at East Coast Weedmaps Lizzie Kirshenbaum will moderate the panel with the former advisor to the NJ State Senate President attorney Fruqan Mouzon, Highland Park Councilman Matthew Hersh, and Cannabis Program Supervisor of the Office of Community & Civic Life of Portland OR and businesswoman Dasheeda Dawson.
Hersh was the sponsor of Highland Park's cannabis ordinance which allows consumption lounges.
Alb is eager to have the panel discuss the fight for legalization on the state level, issues on the municipal level, and the perspective of legalization implemented.
In addition, professional athletes will describe how cannabis helped them in their careers and lives after sports.
Moderated by scientist and consultant Dr. Alan Ao, the panel will feature 2x Super Bowl Champion and Founder and CEO of Jade's Garden Jonathan Casillas formerly of the New York Giants, former Baltimore Ravens offensive tackle and Heart Community Capital CEO Eugene Monroe, Super Bowl Champion & co-founder of BPH Legacy Partners Jordan Reed, and former NFL tight end and co-founder of BPH Legacy Partners Dominique Easley.
Alb is proud to partner with football players and have them discuss how cannabis helped them on the medical side and their experience in the industry as entrepreneurs.
A panel entitled "Cannabis in the Curriculum" will feature a discussion on cannabis education, how students can get involved, job opportunities, and training programs in the industry.
It will be moderated by student activist Nadir Pearson and feature Rutgers University Plant Biology professor Dr. Thomas Gianfagna, Associate Chair of Middlesex College's Natural Sciences Department Dr. Michael Ansonoff, and Stockton University professor and consultant Rob Mejia.
There will also be an acrobatics show performed by cannabis yogis Estefani Valencia and Salaam Diri.
Alb noted that Cannademix, with the help of event sponsor Weedmaps, will donate $2500 to Middlesex College to fund cannabis biochemical research.
He created Cannademix to provide cannabis education to New Jersey communities from established professionals. They held their first event in 2019.
(Note: Cannademix is advertising the event with Heady NJ)