The cannabis company 148 S Bud St is planning to sue the town of Woodbury in Gloucester County over their licensing process which they say is discriminatory.
Cannabis advocate and entrepreneur Patrick Duff is consulting partners Muhammad "Mark" Zayad, who is Muslim, and Martin Dunlap, who is Black, who want a dispensary license in town. Last month, Zayad and Dunlap went to the Woodbury Council meeting and requested information to apply.
"They (the council) acted like there was no process in place to do so. We already knew they gave a resolution to somebody three months prior to that," Duff said.
They showed the resolution they said they got from the Clerk.
"You know you can't put the toothpaste back in the bottle," Duff recounted the city attorney saying. "This is not toothpaste though, buddy. He's admitting they created a legal mess. They acted like there was no process. They realized they fucked up on their ordinance," he said.
To complicate matters, in February, the town passed a new restrictive ordinance requiring applicants to pay a $10,000 nonrefundable application fee. It also added zoning restrictions.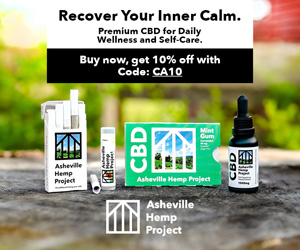 Duff argued these are ex post facto restrictions created after the fact to bar a Black man and a Muslim from securing a dispensary license in town. He said they deliberately created another hoop for them to jump through.
At the same time Best Buds, owned by Amanda Terpstra, a white woman, represented by noted cannabis attorney Mike McQueeny, had already secured local approval.
McQueeny said he was unable to comment on the issue.
"We're going to be suing the balls off them. We have a great legal team," Duff said about Woodbury.
The Woodbury Licensing Process
After filing an Open Public Records Act (OPRA) request, Duff learned that Nova Farms was approved at the Woodbury Council's March 22nd meeting. They wrote their application check on February 23rd but the ordinance requiring payments was not approved until February 26th. Applications were not accepted until March 1st. Best Buds paid their $10,000 on March 14th.
Woodbury passed their initial ordinance in August 2021. Duff's partners began looking into the ordinance in October which they received from the Clerk and attended the November and December council meetings. Woodbury is one of only two towns in Gloucester County that will allow dispensaries so far.
(For a list of where New Jersey towns stand on cannabis join the Heady NJ Patreon!)
The initial map Woodbury had approved last year was restrictive. However, Duff's partner Zayad has a Boost Mobile Store in the zoned area they plan to turn into a dispensary.
"I don't have a problem with them, Duff said regarding Best Buds. "I have a problem with the town creating extra barriers for us they already lowered for them."
A similar issue played itself out in Hoboken.
Duff is a long-time cannabis businessman. He employed Ed Forchion before his renown as NJWeedman in a medical dispensary in Los Angeles, CA. A New Jersey native, he currently operates a CBD store in Philly. Duff is also a long-time activist in Philadelphia and New Jersey. He has protested and testified multiple times.