Budtenders at Montclair's Ascend medical cannabis dispensary joined a labor union and recently secured a good contract.
Cannabis Engineers Extractors & Distributors (CEED) Local 420 is a union. It was established to represent the Ascend budtenders and cannabis workers in New Jersey. They are affiliated with the International Union of Journeymen of Allied Trades (IUJAT).
"Joining CEED Local 420 and ratifying this new contract will be beneficial to all my fellow budtenders," said Jeffrey Tabankin, a budtender and now a union Shop Steward at the Ascend Montclair Dispensary.
Tabankin and other budtenders approached IUJAT for help organizing.
"CEED Local 420 members are dedicated to ensuring New Jersey's medical cannabis patients can access safe, and quality products," Business Agent and Legislative Director of IUJAT Connor Shaw said. "This contract will set a standard not just at Ascend but also for New Jersey's burgeoning medical cannabis industry."
He noted when they went out to the facilities, there was a lot of interest.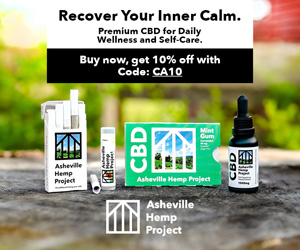 Ascend was required by law to be neutral in the process.
The bargaining unit covers about 22 employees at Ascend's medical cannabis dispensary in Montclair in Essex County, New Jersey.
Shaw explained they began their organizing drive in the summer. They were able to win a vote for the union in August. They began negotiations with the company in October. During the process, they explained the nuances of a union to prospective members who had never joined one before.
Budtenders could seem like generic retail workers who are often not paid well. However, a good budtender should have a thorough knowledge of the cannabis strains for sale and how they help patients, like a pharmacist.
Helping Budtenders
Shaw said they wanted to make being a budtender a long-term career option for budtenders by securing a good contract.
The contract approved last week will be in effect for three years and includes annual wage increases. They also won access to a more affordable healthcare plan and a retirement plan. Budtenders will also be able to earn more paid-time-off.
"They met in good faith and negotiated. They were not actively adversarial," Shaw said regarding Ascend.
Budtenders now have a say in their workplace conditions under the terms of their union contract. Ascend workers are now just cause employees with access to a grievance procedure and regular contract negotiations.
"This labor contract and the union is providing us with critical workplace protections, annual raises, a far better health and benefits plan for the first time," Tabankin said.
Contracts
"Our budtenders contributed greatly to Ascend's success. And were with us every step of the way at the negotiating table," Shaw said.
A contract wage re-opener contingent on Ascend being awarded the ability to sell-adult use cannabis was also included. The company will likely be able to make more money then and afford more concessions.
"It's obviously an industry that's going to grow," Shaw said. "You want to make sure their careers… grow with the industry."
"We look to continue to get good contracts and represent as many workers in the industry as possible," he added.
CEED Local 420 has only unionized Ascend's Montclair facility thus far. They are actively organizing and negotiating at other facilities.
Ascend is a large cannabis corporation that is a Multi-State Operator (MSO). They took over the first medical cannabis dispensary in New Jersey in 2020 previously known as Greenleaf Compassion Center.
Like many medical cannabis dispensaries, the price was said to be too high for mediocre products. Moreover, the service was poor.
CEED Local 420, International Union of Journeymen of Allied Trades (IUJAT), was established solely to represent New Jersey cannabis workers.
Dueling Unions
It's quite interesting that there are indeed two unions that would in theory compete to organize cannabis workers.
Interestingly, they are not the first union in New Jersey to organize budtenders. The United Food and Commercial Workers Union (UFCW) Local 152 represents workers at Garden State Dispensary (GSD) in Woodbridge, Eatontown, and Union Township, along with Verano which is in Elizabeth.
Their organizer, Hugh Giordano has gone to council meetings encouraging towns to support cannabis legalization along with the pro-cannabis activist group Sativa Cross.
With its progressive leanings, New Jersey is a ripe place for labor organizing in cannabis. The Jake Honig Act had favorable union language. The 2019 medical cannabis Request for Applications (RFA) gave points to companies that signed Project Labor Agreements (PLAs). That means they would not interfere with a campaign to have a labor union at their company. Thus, companies are incentivized to be pro-labor.