The organization, Better Organizing to Win Legalization Political Action Committee (BOWL PAC), has been launched to oppose the re-election of opponents of federal cannabis legalization.
Led by the former Political Director of the National Organization for the Reform of Marijuana Laws (NORML) Justin Strekal, BOWL PAC will work to influence congressional elections and advance federal cannabis legalization.
"It is time to take the gloves off when it comes to addressing the minority of Members of Congress who are standing in the way of commonsense efforts to end the senseless and cruel policy of marijuana criminalization," Strekal said.
BOWL PAC plans to raise money to donate to pro-cannabis candidates, especially those running against those who do not believe in cannabis legalization, known as prohibitionists. They plan to engage in director to voter communications regarding the differences they'll see on the November ballot.
"Too often Members of Congress are by default given a free pass and not challenged that their actions are in direct contrast to the will of the voters," he said.
Strekal noted that while the House of Representatives has passed several federal cannabis legalization bills, the U.S. Senate has not passed any of them.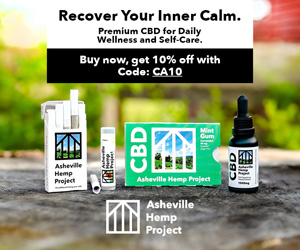 "So many members of the Senate have gotten away with ignoring the issue," he said.
This problem is not unique to federal cannabis legalization. Civil Rights reform was popular among the public and the House long before the Civil Rights Act of 1964 prohibiting discrimination on the basis of race, color, religion, sex, or national origin passed the Senate and was signed into law by President Lyndon Johnson.
"The Senate is the problem, until we get some new people in there," Strekal said.
He noted there are several competitive races this year in swing states like Wisconsin, Ohio, and Pennsylvania where BOWL PAC could play a role in electing a United States Senate in favor of federal cannabis legalization.
In Wisconsin, prohibitionist Ron Johnson (R) is up for re-election to the Senate. There is a very competitive primary to challenge him.
Pennsylvania likely represents the best place to influence change since cannabis legalization opponent Pat Toomey is not running and Lt. Governor John Fetterman (D) is a strong supporter of legalization running to replace him.
In Ohio prohibitionist Senator Rob Portman (R) is retiring while Congressman Tim Ryan (D), who represents Youngstown, seeks to replace him. Ryan co-sponsored a federal cannabis legalization bill in the House in the past.
Strekal is eager to grow the influence of BOWL PAC and has signed up thousands of people from whom he wants to solicit suggestions on which states to focus on, along with money to build a war chest to influence the elections.
BOWL PAC was co-founded by veteran digital strategist Craig Johnson, Co-founder of Unfiltered.Media, which advises a variety of campaigns and organizations.
"I have long seen the cannabis reform movement leave power on the table when it comes to harnessing the ability to use digital organizing tools to advance public policy reforms at the federal level. Working with allies and leveraging cutting edge practices in digital communications, BOWL PAC will fill that void," said Johnson.
Along with launching BOWL PAC, Strekal is also a partner at Useful Strategies and Unfiltered.Media.
The name is a play-on-words since many call filling a pipe with cannabis a bowl pack.
Growing the Federal Cannabis Legalization Coalition
Strekal noted there is no active PAC focused on engaging congressional candidates and bringing non-traditional pro-cannabis groups into the debate.
"I thought it was time to change that," he said. "In the era of unprecedented coordinated efforts to address the issues of our time, from voting rights to healthcare to climate change, marijuana prohibition intersects nearly every aspect of public policy. A supermajority of Americans support legalization, and they deserve a PAC who works for them."
Strekal is hoping he can get progressive groups to help shape the details of cannabis legalization.
"I'm still involved in conversations on the Hill on legislative efforts. But now my main focus is going into the realm of the political and recruiting new allies," he said.
Strekal is especially interested in getting progressive groups to support cannabis legalization. While many believe federal cannabis legalization will occur soon, it remains to be seen what the details will be. Legalization would shape the market rules to determine what sort of companies prosper.
Progressive groups aligned with the Democratic Party are not the only organizations favoring federal cannabis legalization. Several conservative groups allied with the Republican Party support legalization.
The lack of federal cannabis legalization has created many problems for the cannabis industry and those with marijuana-related criminal convictions.
Presidential Pardons
Along with numerous other groups, BOWL PAC has called on President Joe Biden to fulfill his campaign promise of providing relief to those with prior cannabis convictions with Presidential Pardons.
"If President Biden issues pardons to those with federal cannabis convictions, his actions would set a new gold standard for state and local governments to similarly take action to address violations assessed by their jurisdictions," said Strekal.
Strekal noted during his 2020 presidential campaign Biden came out in favor of decriminalization and expungements.