Both candidates in Jersey City's downtown Ward E City Council race have strong records on cannabis policy, likely a first in New Jersey.
Incumbent Councilman James Solomon is running against Municipal Prosecutor Jake Hudnut. It is a tight race with the candidates fighting to look more progressive than the other on most issues, including cannabis.
In 2017, Solomon won the seat after defeating several candidates for the downtown Ward E seat after the incumbent decided not to run again. Hudnut was one of the candidates he defeated. Shortly afterward, he was appointed Municipal Prosecutor by Jersey City Mayor Steven Fulop.
Solomon and Hudnut have both taken the lead on pushing cannabis policy forward through their respective positions.
Hudnut has been touting his work spearheading a local decriminalization effort that forced the hand of the Attorney General when the legislation was stalled.
"The conversation seemed to have stalled by spring of '18 and seemed to be focused on tax revenue for the State and away from social justice," Hudnut said.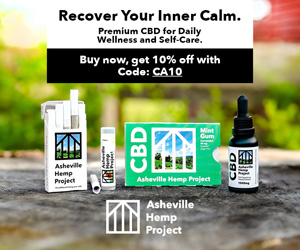 "The Mayor and I were in conversation… about areas that needed improvement in the city from the perspective of enforcement, and one of those areas was marijuana decriminalization, mitigating the effects of the collateral effects of possession."
Fulop and Hudnut were subsequently in conflict with then-Attorney General Gurbir Grewal, who didn't believe they had the authority to decriminalize cannabis within their borders. So, Hudnut negotiated a compromise with Grewal.
He said they "got a policy that allowed municipal prosecutors to dismiss on a case-by-case basis."
Hudnut noted they sought to make an impact in Jersey City and did so statewide. He said that between the summer of 2018 and the implementation of decriminalization and legalization earlier this year, he used discretion in all but a handful of limited cases with other charges, and marijuana and distribution charges were downgraded.
Hudnut is interested in pushing for rehabilitation programs via Health Human Services (HHS), and second-chance programs for those previously incarcerated for non-violent cannabis crimes.
"What is missing from the conversation is youth programs, free expungements clinics, and overseeing aid at the city level," he added.
Ward E City Council Candidates Spar on Cannabis Policy
Among the Councilmembers, Solomon took the initiative to push cannabis reform and pass an expansive ordinance.
Hudnut had criticized the Jersey City Council for their slow pace in passing their ordinance and said his actions moved the conversation along.
"The reason cannabis was legalized in Jersey City was decades of activism and then a commitment from Governor Murphy," Solomon said.
Thus, while it took time, Jersey City's cannabis ordinance is so expansive it could be a model for other towns to follow. It allows all six license types, lowers the barrier to entry for micro-business and social equity applicants, and allows cannabis consumption lounges. They also allowed cannabis businesses to operate in many sections of the city. It's in contrast to places like Edison that will only allow them to operate in their industrial district.
"We want to first ensure that there are safe places for people to both purchase and consume cannabis. So that's why we passed a set of bills to allow them to function properly regulated," Solomon said regarding lounges.
Jersey City is only one of six cities in New Jersey where it's known there will be consumption lounges along with Atlantic City, Highland Park, Hoboken, Newark, and Trenton.
"I think it's really important as much as possible those businesses support the communities hurt by the drug war. So, our laws in Jersey City specifically allow for micro-businesses and allow those micro-businesses to have fewer regulations, fees, and other such things than the larger businesses," Solomon explained.
Most municipal ordinances were not specifically designed to help small businesses.
Hudnut has also voiced support for a just cannabis industry in the city.
"We on the local level in Jersey City need to keep the focus on local entrepreneurs," he said. "I am committed to women, minority and LGBT businesses having successes at the city level."
He also wanted to create a center in City Hall where entrepreneurs could go for assistance.
Solomon has also touted his success in the passage of an ordinance giving half of the cannabis tax-derived revenue to the city's cash-strapped schools and half to the communities most directly harmed by the drug war.
"I have been able to forge a compromise with the entire city council to equally distribute the revenue to meet the needs of public schools and the needs of the entire community," Solomon said. "I'd love to see a robust community-led process to determine where that revenue goes."
Civilian Complaint Review Boards Issue
An adjacent to cannabis is police brutality and cops who are overzealous when dealing with those caught with possession. In the wake of the George Floyd/Black Lives Matter protests, the idea of implementing a Civilian Complaint Review Board (CCRB) that would have subpoena power to question the actions of police has become popular in Jersey City and Newark, especially.
As Ward E Councilman, Solomon has sought to take the lead on the issue.
Hudnut said Solomon spent time seeking to pass an "illegal CCRB" since New Jersey has yet to pass a law permitting cities to have CCRBs, it would not take effect.
"I am in favor of a CCRB that fits the parameters of what the legislation allows us to do," Hudnut said.
He argued that he went through major trials as a public defender helping those with drug charges.
"I walked the walk ten years ago on BLM when Solomon was working for a Mayor in Boston on urban planning," Hudnut said.
Solomon was more critical of policing in Jersey City than Hudnut. He noted a drunken cop should have been fired when instead he was suspended.
He noted while he has been working on establishing a CCRB, police unions have been blocking it.
One factor that will likely affect the race is the balloting. Hudnut is running on the official line of the Hudson County Democratic Organization (HCDO), which many activists categorize as a shady political machine. In contrast, Solomon is running independently.
(Councilman James Solomon is on the left while Municipal Prosecutor Jake Hudnut is on the right in the picture above.)