The Atlantic City Cannabis Commission and the Cannabis & Hemp Research Initiative at Stockton University are holding a cannabis event Sunday.
The event will be on November 14th, from 11 AM to 3 PM in the Hamer Event Room. It will be at Stockton University's Atlantic City building at 3711 Atlantic Avenue.
The event will provide cannabis resources and information to residents interested in the New Jersey cannabis industry.
AC is teaming up with local professionals to hold the event. Lawyers will advise on expunging cannabis convictions and other issues that could impact one's ability to participate in the industry.
Immigrants can face complications with their immigration status if their record is expunged.
Attendees will also have access to legal advice focusing on cannabis conviction expungements and other legal matters. Those issues may impact an individual's ability to participate in the cannabis industry.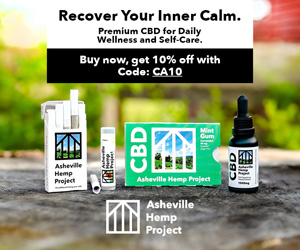 There will also be seminars focusing on the different cannabis licenses available and application requirements.
In addition, financial and tax experts will discuss the benefits of entering the cannabis industry. They will also provide important information to help get people started.
Professor Rob Mejia of Stockton University will be on hand to provide further education on the industry's nuances and legalization.
Mejia noted they are holding the seminar after it was announced that those seeking adult-use cannabis cultivation, manufacturing, and testing lab licenses could apply.
Positioning Atlantic City to be the No. 1 Cannabis Destination on the East Coast
Atlantic City is eager to advertise itself as cannabis-friendly and open for business.
"Mayor Marty Small Sr. is looking to position AC as the number one cannabis destination on the East Coast," said Atlantic City Public Information Officer Rebekah Mena.
Mayor Small will be in attendance at the event.
Mejia explained that Atlantic City is allowing all six license classes. In addition, there is no cap on the number of licenses allowed in Atlantic City. Furthermore, Social Equity and micro-business applicants will be favored in the licensing process.
He noted that Atlantic City is publicizing its Zoning map so prospective applicants know where certain license classes are allowed.
Atlantic City was the first town to announce that they would permit cannabis consumption lounges. It was more supportive of the canceled NJ Cannabis Festival than the Showboat Hotel. They axed it at the last minute.
Empowering Locals
It's seen as a possible economic driver to replace the great value lost with the closing of casinos.
Mena said Atlantic City plans to hold more educational events. There will be more as additional details regarding the industry are released in terms of regulations and licenses.
"Our plan is to keep residents as informed and educated as possible to take advantage of the opportunities the cannabis industry can provide," she said.
While the event is open to any New Jersey resident, they are targeting locals. They want to help residents understand the industry and how to get a foot in the door. Atlantic City wants to help people with ownership and business involvement.
"Atlantic City is open to the cannabis business. We are canna friendly, and we certainly look forward to welcoming this industry," Mena said.
Stockton is also holding a career fair on Wednesday that will feature several panels.