The Marijuana Justice Coalition sent a letter to U.S. House leaders insisting they bring the Marijuana Opportunity, Reinvestment, and Expungement (MORE) Act up for a vote in March.
The letter was sent to House Speaker Nancy Pelosi (D-CA) and Majority Leader Hoyer (D-MD). It requested they bring the MORE Act, H.R. 3617, to a vote on the floor of the United States House of Representatives.
"If the House wants to maintain its leadership on cannabis reform, the MORE Act must come to the floor," said BOWL PAC President Justin Strekal. "Americans deserve to know whether their Representative supports ending federal prohibition or maintaining the racist status quo of marijuana prohibition."
"Mass criminalization and over-enforcement of drug law violations have devastated the social and economic fabrics of entire communities. While also tearing apart the lives of millions of individuals and families. Black, Latino, and Indigenous people have carried the brunt of marijuana criminalization. They have been shut out of the regulated marijuana marketplace. It is due to these very same criminal records in addition to financial barriers to entry," the letter says.
The MORE Act would declassify marijuana as a controlled substance under federal law, expunge marijuana convictions, and reduce marijuana sentences. The Congressional Budget Office (CBO) estimates that the MORE Act would have reduced time served by 73,000 person-years. That would be over the 2021-2030 period.
The bill would place a tax on cannabis production facilities and export warehouses, a five percent tax on cannabis sales at the manufacturer level to fund services in communities adversely impacted by drug prohibition. They want it to build up a Small Business Administration (SBA) program to support a diverse and inclusive marketplace with local ownership.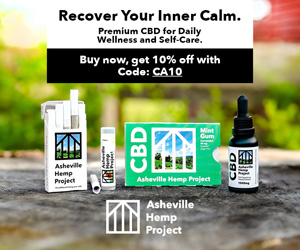 The bill would also replace references to "marijuana" and "marihuana" with "cannabis." It also requires the Bureau of Labor Statistics to publish demographic data on cannabis business owners and employees, and makes Small Business Administration loans and services available to entities that are cannabis-related legitimate businesses or service providers.
Social Justice
Also the MORE Act would establish a process to expunge convictions and review sentences related to federal cannabis offenses.
It also prohibits the denial of federal public benefits to a person based on certain cannabis-related conduct or convictions. They also prohibit the denial of benefits and protections under immigration laws based on conduct or a conviction. It directs the Government Accountability Office to study the societal impact of cannabis legalization.
The Marijuana Justice Coalition is made up of the American Civil Liberties Union, (ACLU) BOWL PAC, Center for American Progress (CAP), The Center for Law and Social Policy (CLASP), Clergy for a New Drug Policy, Doctors for Cannabis Regulation (DCFR), Drug Policy Alliance (DPA), Human Rights Watch, Immigrant Defense Project Immigrant Legal Resource Center, JustLeadershipUSA, Lawyers' Committee for Civil Rights Under Law, The Leadership Conference on Civil & Human Rights, Minorities for Medical Marijuana (M4MM), MoveOn, National Immigration Project of the National Lawyers Guild, National Organization for the Reform of Marijuana Laws (NORML), National Urban League, Students for Sensible Drug Policy, United Food and Commercial Workers (UFCW) International Union, and the Veterans Cannabis Coalition.
The MORE Act
House Judiciary Committee Chairman Jerome Nadler (D-NY-10) is the MORE Act's chief sponsor. The bill passed his committee in the fall. It has 108 cosponsors, including Central Jersey Congresswoman Bonnie Watson Coleman (D-NJ-12) and North Jersey Congressman Don Payne Jr. (D-NJ-10). Congressman Ed Perlmutter (D-CO-7), who sponsored the SAFE Banking Act, is also a cosponsor. The only Republican sponsor is Matt Gaetz (R-FL-1), who actively supports the cannabis industry.
There is no companion bill in the Senate currently. In the last session, the Senate version was sponsored by then-Senator Kamala Harris (D-CA). She is now Vice President under President Joe Biden.
The bill must pass both chambers and be signed by the President to become law.
Senate Majority Leader Chuck Schumer (D-NY), Cory Booker (D-NJ), and Finance Committee Chairman Ron Wyden (D-OR) are working on a cannabis bill. However, they have yet to produce a bill, and the midterm elections are approaching.
The majority of the cannabis industry is pushing for the SAFE Banking Act. It makes it safe for banks to do business with cannabis companies without fear of repercussion and makes expenses tax deductible for plant-touching businesses, known as 280E. Since the MORE Act would declassify cannabis, it would address that problem.
Schumer and Booker would prefer to pass a cannabis bill related to civil rights rather than the industry.
President Joe Biden failed to mention cannabis in his State of the Union address to Congress last night.