Four Social Equity cannabis applicants from the 2019 medical cannabis license Request For Applications (RFA) are asking the NJ Cannabis Regulatory Commission (CRC) to act on four issues.
Bershan Shaw of Roundtable Wellness, Darrin Chandler Jr. of Premium Genetics Partners, Marisa Edmunds of Ital Gardens, and Travis Ally of 93 ID Inc. sent a letter to the NJ Cannabis Regulatory Commission (CRC) asking them to resolve four major issues.
The CRC's next meeting is tomorrow, September 14th, at 6 pm. The public portion will likely begin around 7.
The 2019 medical cannabis license round, which began 26 months ago, was supposed to award four vertically integrated licenses, five cultivation licenses, and fifteen dispensary licenses, which amounted to 24. It has been held up since December 2019 due to a lawsuit. The lawsuit, which disputed the application scoring process, was resolved earlier this year in favor of the NJ Department of Health which was sued by some of the applicants. Former medical marijuana Deputy Health Commissioner and current CRC Executive Director Jeff Brown said at a meeting of the CRC in the spring a judge prevented them from scoring applicants before the lawsuit was resolved. Thus, the process was stopped and was only resumed after the suit was concluded.
The CRC acknowledged the long delay but has not given a date when the winners would be announced.
Limited Market Problems
There are only 12 license holders and 22 medical dispensaries in New Jersey due to the delay.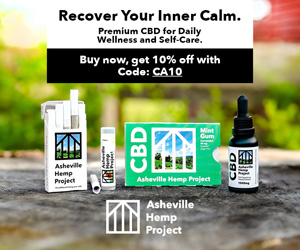 They note in their letter that none of the dispensaries are owned by Hispanics or African Americans.
Most of the license holders are now large cannabis corporations that are Multi-State Operators (MSOs) with negligible longstanding ties to New Jersey. A range of cannabis policy experts say the medical cannabis sold in New Jersey is of lower quality and more expensive than found in the underground market.
Those who applied in 2019 have been forced to pay rent on the buildings they had sought to locate their businesses. Many have had to take on multiple partners or engage in various financial transactions to keep paying rent.
"This delay has forced applicants to absorb exorbitant fees, along with threats of possibly losing site control," they noted.
"In order for NJ to live up to its commitments for Social Equity & Inclusion this delay must be resolved," the letter said.
Social Equity Cannabis Applicants Demands
The four New Jersey Social Equity Cannabis applicants requested action on issues.
Their number one demand is for the winners to be announced at the meeting tomorrow night. They would also like this done before the first adult-use round of license applications is announced. Unfortunately, it's not on the agenda.
"2019 RFA applicants cannot make sound decisions whether to apply in the adult-use market without knowing the result of their current application," they said.
The Social Equity cannabis applicants would also like more medical cannabis licenses awarded, since "New Jersey's medical cannabis program has been extremely stagnant, medical patients have been negatively affected by this.
Chandler noted that in the 2018 medical cannabis round, many of the applicants lost by only 20 to 40 points out of 1000.
"If there was no delay they could have potentially released another round of medical licenses," he said.
Chandler is a native of Hackensack in Bergen and applied for a vertical license with a location in Ewing in Mercer County.
He added he has not personally heard from the State regarding his application since it was submitted.
The four social equity applicants would also like winners of the 2019 round to be granted permission to enter the adult-use market without being required to pay additional fees due to the two-year delay and the subsequent financial hardship. Since about 200 companies applied for 24 different kinds of cannabis licenses in 2019, most of them will inevitably lose.
The social equity cannabis applicants want the losers prioritized in a future RFA the way Social Equity adult-use cannabis licenses are supposed to be prioritized according to the interim regulations.